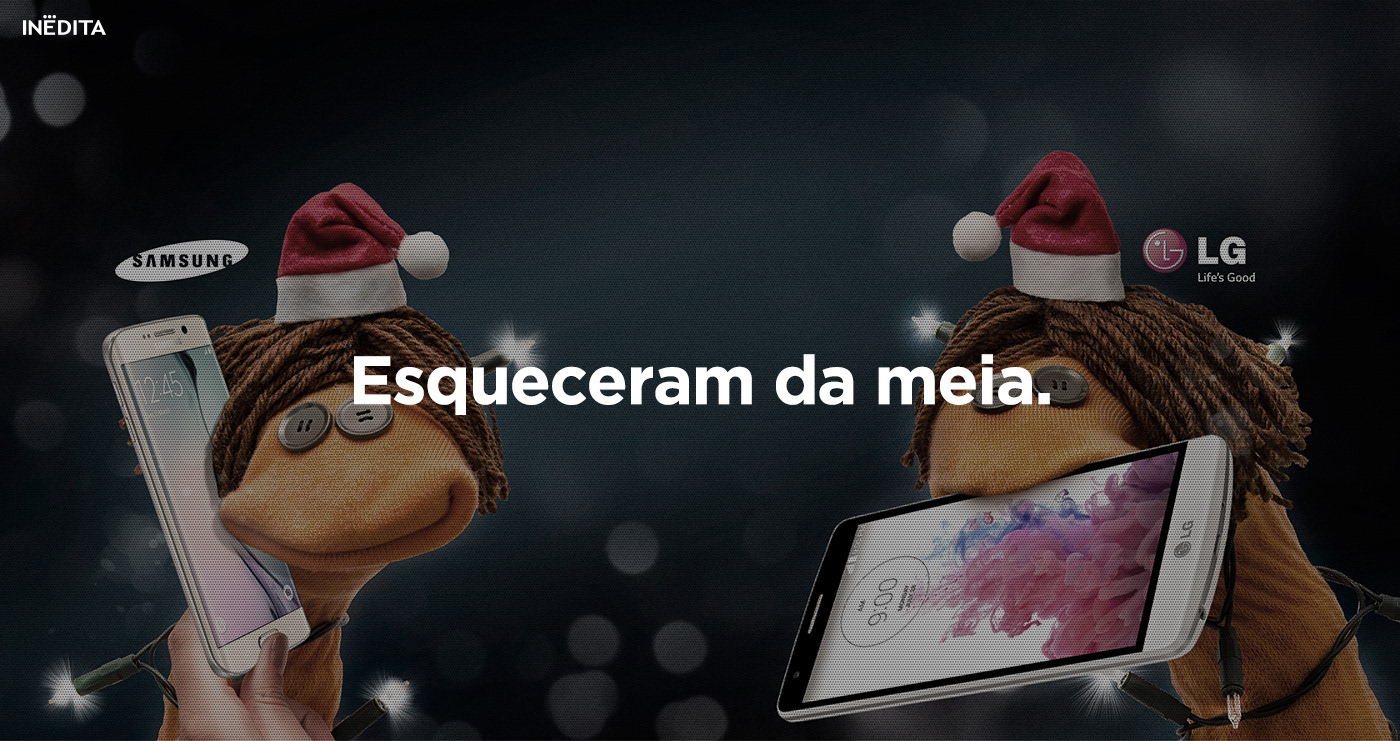 2015 foi um grande ano para a Rede Primetek. Apesar dos desafios econômicos enfrentando pela maioria das empresas, ela conseguiu expandir sua área de atuação abrindo seis novas lojas em Brasília. Para finalizar o ano, uma campanha de Natal focada em seu mix de produtos como uma boa opção de presente.
2015 was a great year for Rede Primetek (a brazilian electronics corporation). Despite the economic challenges faced by most companies, Primetek managed to expand its area of operation by opening six new stores in Brasilia. And, to end the year, a Christmas campaign focused on its product mix is a good gift option.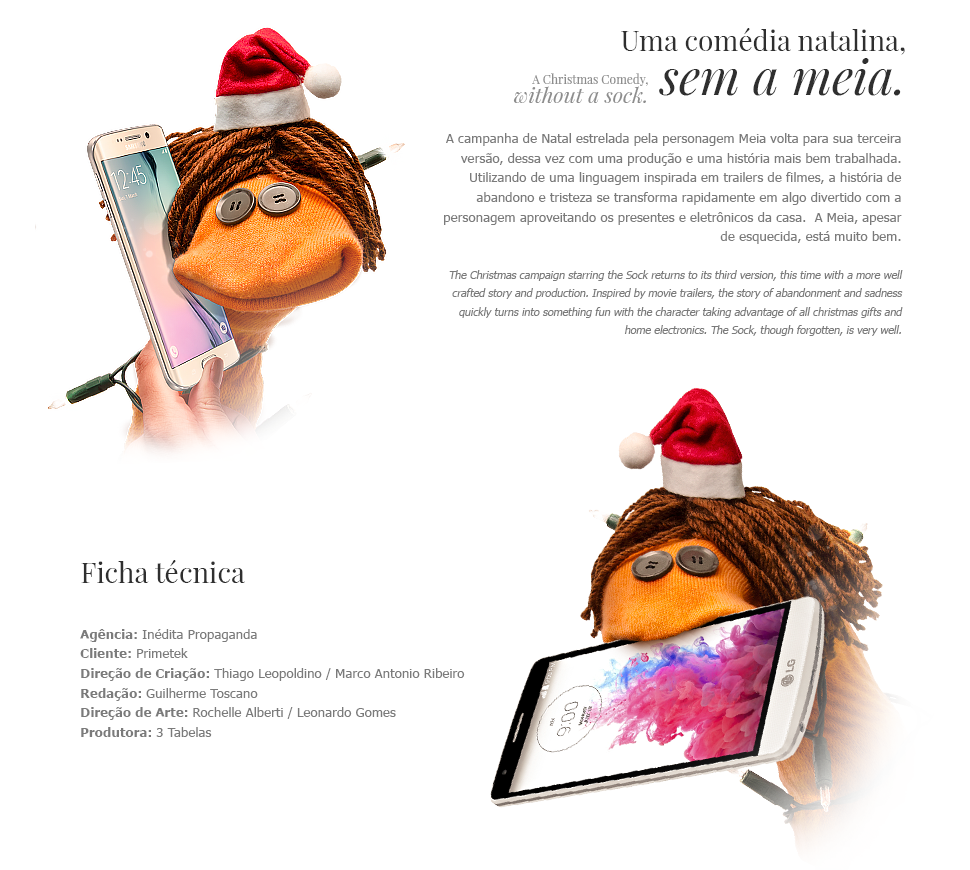 Em um belo conto de Natal, acompanhamos nossa intrépida personagem se percebendo sozinha pela primeira vez. Esqueceram dela justamente na noite de Natal. Mas em vez de ficar chateada com a situação, ela resolve aproveitar todos os presentes e ter um Natal super divertido! Smartphones de última geração, tvs com imagem em alta qualidade, ar condicionados, notebooks super potentes, tudo isso a sua disposição. Mas por uma coisa ela não esperava… que a família voltasse para casa tão cedo.
In a beautiful Christmas tale, we follow our intrepid character alone for the first time. They forgot her precisely on Christmas Eve. But instead of getting upset about the situation, she decides to take advantage of the presents and have a super fun Christmas! The latest smartphones, TVs with high quality image, air conditioners, super powerful notebooks, all at her disposal. But one thing she did not expect ... that the family would came home so early.

Uma tv gigante na sua sala faz uma grande diferença, mas de que adianta se você não assistir bons programas? Aproveitando que tem a casa só para ela, nossa heroína resolver curtir seu passatempo preferido: assistir uma boa novela mexicana.
A giant TV in your living room makes a big difference, but what's the point if you do not watch good tv shows? Taking advantage of having the house to her, our hero decide to enjoy their favorite pastime: watching a good soap opera.

A internet nos liga a pessoas que amamos, que gostamos, que conhecemos e até a algumas que não gostamos tanto assim. E por que não aproveitar um notebook novíssimo com webcam de última geração para colocar o papo em dia com suas amigas?
The internet connects us to people we love, we like, we know and even some that we don't like that much. Why not take a brand new notebook with the latest webcam to catch up with your friends?

Um smartphone com Whatsapp, Facebook, Twitter, Snapchat, câmera fotográfica, roda filmes e alguém ainda insiste em usar esse telefone para telefonar! E ainda conseguem errar o número e ligar pra outra pessoa.
A smartphone with Whatsapp, Facebook, Twitter, Snapchat, camera, movies and someone still insists on using that phone to call! And still manage to miss the number and call the wrong person.